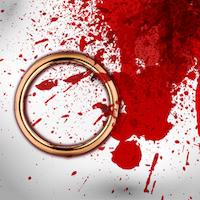 The Changeling
By Thomas Middleton and William Rowley
Classic Jacobean revenge tragedy mixing sex and death with wicked humour.
Beautiful and rich, Beatrice-Joanna is in love, so she hires her father's trusted manservant, the repellent De Flores, to kill her current fiancé. But Beatrice discovers that, in return, De Flores wants something far more precious than money.
Meanwhile, two chancers feign madness in order to gain admittance to the local madhouse, to test the virtue of the jealous owner's wife, who proves more than capable of turning the tables on them both.
Directed By
Shirley Wootten and Hannah Lester
Dates
01 November 2017 to 04 November 2017, at 7:45 PM
Location
Compass Theatre, Ickenham, UB10 8PD
Box Office

01895 250 615 (Compass)

Book tickets online